Our chat, your way
Advanced tuning options to flex around your needs
WhosOn is designed to give you more ownership over chat. You can configure and customise its range of features to create your ideal live chat solution.
Beyond the settings portal
The settings portal is only one part of our extensive configuration options. WhosOn offers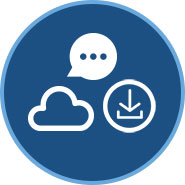 Deployment options
Choose how you want to deploy WhosOn. Both cloud and on-premises hosting options are available, as is the option to purchase a perpetual licence outright.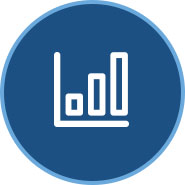 Data suite
You get a dedicated data portal when you buy WhosOn. This gives you access to a suite of reports, charts and graphs, and digestible dashboards.
Professional services
Professional services are our speciality. So, if you need a custom configuration shaped around a specific need, our team is ideally placed to help.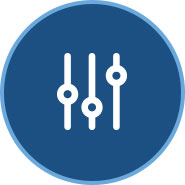 In-client extras
Your chat client itself is rich in adaptability. It holds multiple advanced settings for admins and supervisors only, with permission-controlled features.
Book your demo
We can help you achieve your specific deployment goals quickly and effectively. To do that, we need to get to know you.
You book a demo
We have a quick, informal fact-finding session
We recommend next steps based on your needs and get you started with a free trial
Start scoping your chat project
Before we start work on your chat project, we need to take the time to understand your business and its goals. Then, we can recommend next steps, start planning any custom work and get you set up with a free trial.